A New Life
Philippians 3:13-14
"Brethren, I count not myself to have apprehended:
but this one thing I do, forgetting those things which
are behind, and reaching forth unto those things which
are in Heaven, I press toward the mark for the prize
of the high calling of God in Christ Jesus.
The moment I accepted the Lord Jesus Christ as my
personal Savior, I was given a "new" life. Jesus tells
me in 2 Corinthians 5:17 that I am a new creature,
all things (every kind and variety) are become new.
As a new creation in Christ, I must walk in 'the newness
of life' He speaks of in Romans 6:4. The things I once
loved now hold no attraction for me. The things that had
no interest for me I now hold dear. I now deeply regret my
old life style and past actions. Thus, Satan at times will 'use'
the events of the past to try to defeat and discourage me.
However, 2 Corinthians 5:17 also says "old things are
passed away. "They are gone, forever!
Paul instructs us to 'forget' the past. "Forgetting" in this
verse of Phillipians means to not let the past hinder or
influence the future. Galatians 2:20 reads: "I am crucified
with Christ; nevertheless I live; yet not I, but Christ liveth
in me: and the life which I now live in the flesh I live by the
faith of the Son of God, who loved me, and gave Himself
for me."
When Satan tries to resurrect my past, I must respond
with his devious attacks with an "it is written!"1 John 1:9
"If we confess our sins, He is faithful and just to forgive
us our sins, and to cleanse us from all unrighteousness."
If I confess my sins to Jesus, and ask forgiveness, He
will forgive them.
Psalms 103:12 "As far as the east is from the west, so
far hath He removed our transgressions from us."
Isaiah 43:25 "I, even I, am He that blotteth out thy
transgressions, for mine own sake, and I will not
remember thy sins. "Also, in Romans 8:1 "There is
therefore no condemnation to them which are in
Christ Jesus, who walk not after the flesh, but
after the Spirit." Praise God!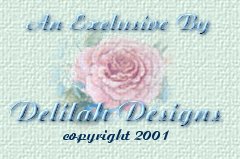 Midi is used with permission, and is entitled
The New Day © 2001 Bruce DeBoer